About Us...
Founded by John Shamshoian in 1991, Realty Concepts is a real estate brokerage with offices in Fresno, Clovis, and Oakhurst. Over the years, Realty Concepts has expanded to serve the Central Valley successfully, while maintaining our integrity and close-knit family atmosphere. Our agents are local experts, with deep ties in their communities and a dedication to meeting each of their clients' needs.
At our core, Realty Concepts is a family first and a company second. By placing people before profits, we have created a culture wherein our agents are empowered, our communities are served, and our clients are cherished. "We're obsessed with our culture. We don't run our business like a business. We see Realty Concepts as a mission: to serve our Realtors so they can serve their clients," explains J.P. Shamshoian, President of Realty Concepts.
At Realty Concepts, our values are simple: quality before quantity, service before sales, people before profits, you before us. Every day, we work to deliver on that promise.
Contact Us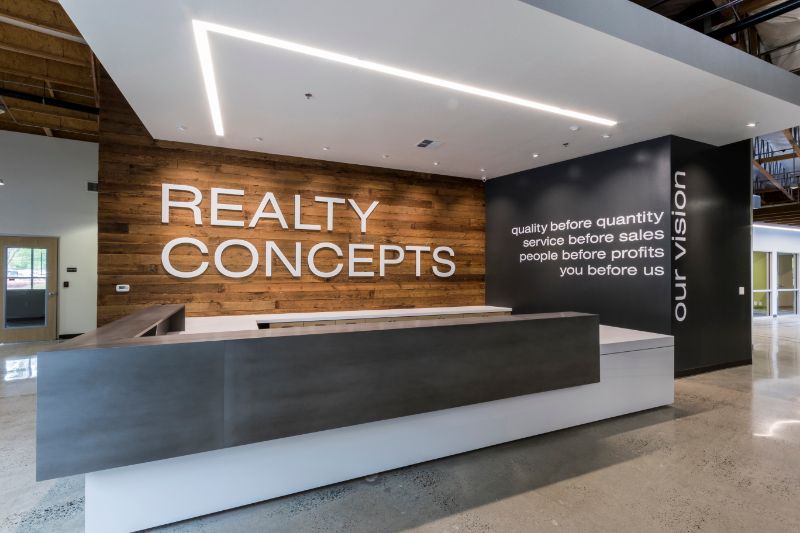 The RC Difference
Realty Concepts and our Realtors® have a reputation for holding ourselves to the highest ethical standards, working smarter than anyone else in the business, and always putting our clients' needs before our own. In an office full of ambitious high performers, vibrant personalities, and strong voices, we have created a loving, team-oriented, and truly unique family here.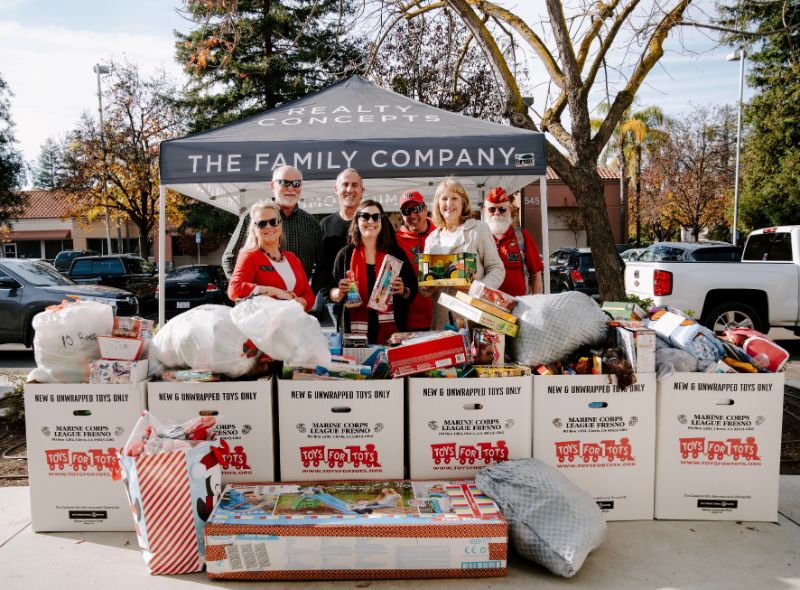 RC Cares
RC Cares is our outreach program, conducting multiple fundraisers every year to give back to our community. Its volunteers consist of RC agents and staff that love to uplift our beautiful community in any way that they can. With our yearly school supply, blood, food, and toy drives, we are able to help the communities that we work in. We also support our local firefighters and police departments with our Hearts for Heroes campaign where we deliver home-baked goods and hand-written thank you cards to their stations. We also contribute to numerous other campaigns throughout the year.
Testimonials
" Elisha made my first time home buying process so easy! She answered any and all questions along the way and was so friendly. She provided excellent service. "
- Michaela Perez
" She is professional, honest, and very helpful. Elisha tires her best to help you find your dream house. We will recommend her to all of our friends and relatives here in Fresno. She directs you step by step through out the process. She is the best . "
- Sandeep kaur
" Elisha is a great Realtor. She truly looks out for the best interest of her clients. She constantly stayed in communication with us during the process of selling our home giving us all of the details. We trusted her expertise and advice when dealing with counter offers, and most importantly she stood her ground when dealing with buyers to protect us. If you want someone that is knowledgeable and will put the client first then she is it! "
- Eva and Ricardo Graves
" She made the whole process so easy. From selling our current home and finding us our forever home. I was impressed with her integrity, commitment and knowledge. "
- Kassie Kemp
" Such a great first time home buyer experience! I was always updated on what was going on throughout the entire process. Thank you so much Elisha for making this experience a memorable one! "
- Kathleen Guerra
" Elisha is a top-notch realtor to work with. When I had questions that I would send her via email or text, not only would she thoroughly explain what I needed to know, but she would respond back to me quickly day or night, weekday or weekend. She provided timely updates, and stayed engaged with me during the entire process of purchasing my property. I could always count on her. She is fantastic! I'll be using her services again. "
- William Young
" She is really helpful and amazing to work with. "
- Rakhwinder singh
Previous
Next